Cormac McCarthy.


Chairman of Ennis Tidy Towns.
Ennis, Co. Clare. 
"Try not to get lost in the global scale of things. Think Local, Act Local" 
THE STORY
Meet Cormac McCarthy, an ecologist for Waterways Ireland and the proud Chairman of Ennis Tidy Town.  "Tidy Towns are innovators and leaders. A lot of people don't realise we are part of Ireland's largest sustainability movement!"
No one knows this better than Cormac who has six years volunteering, the esteemed prize of 'Ireland's Tidiest Town 2021' and a sustainability campaign that has been presented to Mary Robinson under his belt!
Cormac and the Ennis Tidy Towns Committee group have embraced a remit that expands beyond the traditional flower beds and litter picks. They have developed a whole range of successful sustainability projects that improve life for people of the town and the planet. These include sustainable living guides, water refill stations, election-poster free towns, car-idling awareness campaigns and strategic biodiversity action plans. 
With his community spirit, innovative ideas and passion for positive change, Cormac is well on his way to becoming a "lifer" - a nickname given by the group to the most committed folk. 
THE WHY
If you think there is something wrong or if you think you can impact some change then it is up to you to do it. 
THE IMPACT
There is 50% more biodiversity on roundabouts in Ennis than there was 3 years ago
THE CHANGE
Stop, take a breath and think. Do I need to buy this piece of clothing that has travelled across multiple oceans? Do I need all these lemons even if they are just 49c? Do I have to drive into town today? 
THE CHALLENGE
When parked, switch off your engine. Not only will you save the environment but you'll save money and it's better for your health.
THE HOPE
That constant sense of endeavour. I see it in Tidy Towns. Everytime we meet up there is hope that we can create positive, meaningful change. 
THE RECOMMENDATION
BOOK - The Uninhabitable Earth by David Wallace-Wells
To find out more visit Ennistidytowns.com or follow them on Facebook - EnnisTidyTowns
BACK
"Never doubt that a small group of thoughtful, committed citizens can change the world; indeed, it's the only thing that ever has." Margaret Mead
Our Partners: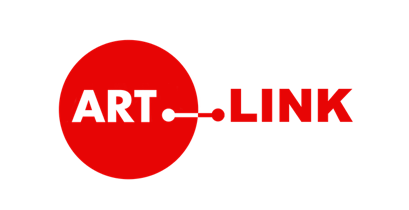 WATCH THIS SPACE FOR OUR SUMMER PROGRAM OF EVENTS COMING TO A COUNTY NEAR YOU.
IF YOU HAVEN'T ALREADY, SIGN UP TO OUR MAILING LIST TO BE THE FIRST TO KNOW.
Our Founders: