Matt Smith.


Co-Founder/CEO, Hometree Charity.
Ennistymon, Co. Clare.
"If I zoom out and look at the bigger picture it looks pretty bleak but that doesn't stop me from motivating myself to do something positive and contribute in a meaningful way"
THE STORY
Meet Matt. He protects, conserves and grows permanent, native woodlands through his charity Hometree. Hometree first took root in 2014, with a few pals on ⅓ acres, on a windy hill in West Clare. It has gently transformed to an 80 acre space for education, connection and community collaboration, with over 30,000 trees already planted and a mission to "deeply connect people to nature".
The team at Hometree have worked hard to cultivate a beautiful space for school, businesses and community groups to learn about, connect with and take action for nature and a safe space to challenge and question the hows and whys behind land restoration and land stewardship.
Matt and his team's dedication to nature is honest and humble and their investment to their local community and to "doing things right" has undeniable and admirable integrity. "We want to make sure we are doing the right things, at the right time, in the right place for the right reasons."
THE WHY
Growing up at the beach inspired me to study natural science. I wasn't sure how to take action until I started growing vegetables in 2014. It was then I noticed my ability to take a big group of people, get some cool tangible things done, connect people to nature and be in service to the community.
THE IMPACT
I suppose I want to have a landscape scale impact but equally as important is the quality of that experience. It's about being connected to our neighbours and the community and to be part of the bigger process with the state.
THE CHANGE
In Ireland, we're down to just 0.02% of what was once dense native woodland. We're here to address that problem. If I'm here for the next five years, I want to see ten-thousand acres of trees protected. In my lifetime I hope to see 30-40 % restored to beautiful ecological conditions.
THE CHALLENGE
Plant trees. It doesn't matter how much space you have. If you have a porch you can grow a little oak tree in a five litre pot and it will grow to be ten years old in that. On a bigger scale, check out the Native Woodland Scheme to transform your fields into woodland.
THE HOPE
While I don't feel hopeful about cracking the code to the climate crisis, I do feel confident that we are moving into a new place of understanding and compassion. That makes me excited.
THE RECOMMENDATION
PODCAST - Accidental Gods. PERSON - Miki Kashtan.
To find out more visit hometree.ie or follow Hometree on Instagram - @hometreecharity
BACK
"Never doubt that a small group of thoughtful, committed citizens can change the world; indeed, it's the only thing that ever has." Margaret Mead
Our Partners: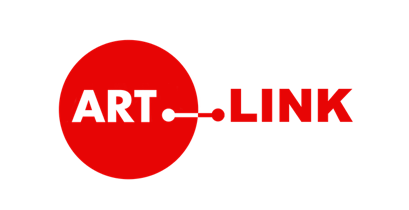 WATCH THIS SPACE FOR OUR SUMMER PROGRAM OF EVENTS COMING TO A COUNTY NEAR YOU.
IF YOU HAVEN'T ALREADY, SIGN UP TO OUR MAILING LIST TO BE THE FIRST TO KNOW.
Our Founders: