Joanne Butler.


OURganic Gardens.
Gortahork, Donegal.
"I do what I do because I want to make a difference to the planet, however small"
THE STORY
Meet Joanne from OURganic gardens. She's a champion for regeneration and has a tireless passion for sharing her knowledge and expertise in organic food growing and farming for nature.
Joanne and her husband Milo have dedicated 13 years to transforming their space in Gortahork from tin roofs and bare soil to an abundant oasis filled with all things bright and beautiful.
Bursting with biodiversity, OURganics is an educational garden created with care for the community which is guided by the 12-permaculture principles. The result is "a land management system that works with nature and not against it", providing the perfect spot to "disconnect to reconnect".
Joanne's ethos is rooted in community. She welcomes groups online and in person and teaches them the fundamentals of food growing while showcasing holistic gardening practices such as the 'no-dig method' that increases soil fertility and benefits biodiversity.
Joanne has been instrumental in upskilling Donegal community groups on gardening for nature and was pivotal in the creation of the Donegal Community Garden Network. This initiative reflects the essence of her work: sharing skills, developing ideas, building awareness, and connecting people to each other and the land.
It's hard to believe that Joanne started out as a city girl who hadn't a clue how to cook a cabbage, never mind growing one. Now her infectious enthusiasm is carrying the community with her, providing inspiration for what can be achieved with enough love and dedication.
THE WHY
I want to set an example for my children and those around me so they can make a difference too.
THE CHALLENGE
For people to grow their own food. It will make a difference to your physical and mental health.
THE HOPE
People give me hope. Changemakers give me hope. Together we can make a difference.
THE RECOMMENDATION
BOOK - Silent Spring by Rachel Carson. Silent Spring.
PODCAST - Regenerative Agriculture Podcast.
To find out more visit www.ourganicgardens.ie or follow the Joanne on Instagram @ourganicgardens
BACK
"Never doubt that a small group of thoughtful, committed citizens can change the world; indeed, it's the only thing that ever has." Margaret Mead
Our Partners: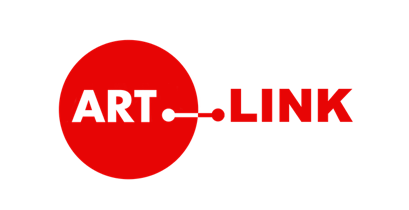 WATCH THIS SPACE FOR OUR SUMMER PROGRAM OF EVENTS COMING TO A COUNTY NEAR YOU.
IF YOU HAVEN'T ALREADY, SIGN UP TO OUR MAILING LIST TO BE THE FIRST TO KNOW.
Our Founders: