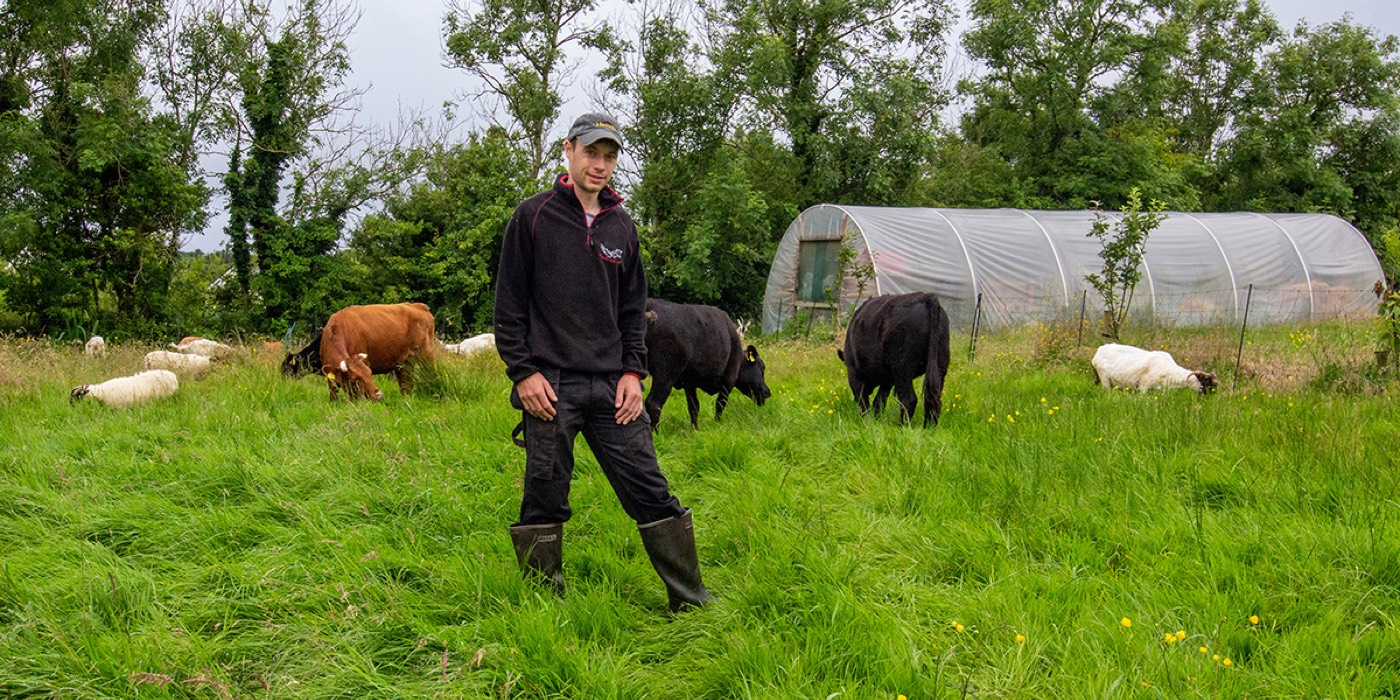 Cathal Mooney.


Heather Hill Farm.
Dunkineely, Donegal.
"I work in ways that mimic nature and I prioritise happy animals and healthy soil"
THE STORY
Meet Cathal, a young farmer born and raised in Donegal. After a stint as a teacher, some time working in a bakery, and a few years living on the other side of the world, Donegal beckoned him back to his farming roots. "I started to wonder whether I could be a farmer that could farm sustainably, feed the local community, and make a living."
The answer is a resounding 'yes', and the proof is there for all to see at Heather Hill Farm – a small-scale, diverse, regenerative farm run by Cathal. Its ethos is to always be ecologically, socially and economically beneficial. "Forget the holy trinity, we believe in the three guiding principles."
Cathal produces high-quality food and raises happy animals that improve the soil and increase biodiversity. He rents the land from his sister – turning the notion that you have to own land to be a farmer on its head – and has cleverly crafted solar panel structures that are moveable from fields to farms.
Magic.
He practises holistic planned grazing with cows, sheep, goats, and chickens, meaning his animals get moved to fresh pastures every day – keeping them happy and building soil fertility.
The farm produces fresh free-range eggs from happy chooks, delicious Heather Hill honey, and chemical-free, ethically-raised pork and pasture-raised chicken. Cathal sells his produce directly to his customers and through an honesty-box system on the land.
He is passionate about regenerative farming and educates his customers and visitors about the processes involved from field to fork. "Selling direct to customers and providing education around regenerative agriculture is central to what I do here."
I left Cathal's farm feeling hopeful for the future of farming and inspired by what I'd seen. He shows us that by using traditional methods which are considered and achievable, we can look forward to a better foodture.
THE WHY
Because it makes me happy.
THE CHALLENGE
Grasses are one of the most important natural pieces of equipment to sequence carbon from the atmosphere and store it very safely in the soil. If you have a small patch of grass that you can let grow and express itself, then you will be doing your little bit for your environment too.
THE HOPE
The sunrise every morning. As long as we have sun, we have life.
THE RECOMMENDATION
BOOK - You Can Farm by Joel Salitan.
YOUTUBE - Richard Perkins.
To find out more visit www.heatherhillfarm.ie or follow Cathal on Instagram @heatherhillfarm
BACK
"Never doubt that a small group of thoughtful, committed citizens can change the world; indeed, it's the only thing that ever has." Margaret Mead
Our Partners: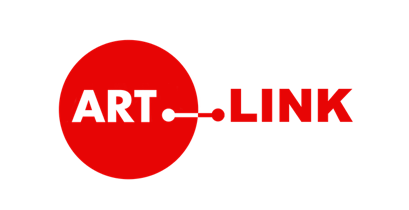 WATCH THIS SPACE FOR OUR SUMMER PROGRAM OF EVENTS COMING TO A COUNTY NEAR YOU.
IF YOU HAVEN'T ALREADY, SIGN UP TO OUR MAILING LIST TO BE THE FIRST TO KNOW.
Our Founders: