Alice Dennehy.


Skellig Soaps.
Cahersiveen, South Kerry.
"I want to create pure and honest products that people can trust."
THE STORY
Meet Alice, owner of Skellig Soaps; an award-winning, family-run, Irish-Brazilian shop in the centre of Cahersiveen. Packed full of character, delicious smells and honest intentions, it boasts a mighty selection of natural handmade soaps and candles.
Alice started making soap on a weekend course in Leitrim over 20 years ago when she wanted to create cruelty-free, natural products for her young family. "It's just a fabulous process, especially when you're using natural ingredients. Everything in it is beneficial for your skin and the environment."
Alice's shop is a picture of beauty and smells so delicious you want to eat it. It is awash with mandarin, maroon and yellow dried flowers from her garden, and contains jars filled with locally harvested herbs. The walls are adorned with her fabulous framed photography, and the shelves stacked with cured soaps and aromatherapy candles made by her husband, Adriano.
Alice's products are natural – free from preservatives, artificial colours, perfumes and fragrances. She uses natural plant-based oils, enticing colours and pure ingredients, including goats milk for sensitive skin, seaweed for hydration, and poppy seeds for exfoliation. Each bar is unique in colour and texture, handcrafted with love for the benefit of your body and the environment. "A very simple bar of soap means you're looking after the environment and treasuring your body."
THE WHY
We're only travelling through this planet. It's not just for us, it's for everybody. Our ethos is to reduce, reuse, recycle. Our packaging is recycled from the local hardware shop, our botanicals are reused from Skellig Six-18 distillery, our coffee grounds come from a local cafe, and the rope for our 'soap on a rope' is gathered during beach cleans.
THE CHALLENGE
Find a bar of soap that suits you, and that you like. It's simple, it's fun, you save money and you eliminate a huge amount of plastic.
THE HOPE
I see a shift in mentality, which is very important. There are younger people moving to this community and doing things that are connected to the earth. They appreciate the world they live in and that makes me hopeful for the future.
THE RECOMMENDATION
PODCAST – Anna Jelen, The Time Expert.
To find out more visit Skelligsoap.com or follow Alice and her family on Instagram @skeligsoaps
BACK
"Never doubt that a small group of thoughtful, committed citizens can change the world; indeed, it's the only thing that ever has." Margaret Mead
Our Partners: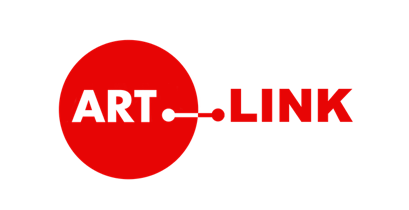 WATCH THIS SPACE FOR OUR SUMMER PROGRAM OF EVENTS COMING TO A COUNTY NEAR YOU.
IF YOU HAVEN'T ALREADY, SIGN UP TO OUR MAILING LIST TO BE THE FIRST TO KNOW.
Our Founders: