Ilona Koscielniak, Paweł Koscielniak, Piotr Czerwien, Zaneta Labuz-Czerwien.


Rustic Boowa.
Tralee, Kerry.
"We want to feed the nation with food that is good for them, good for the community and good for the environment"
THE STORY
Meet the power couples – two sisters and their husbands – behind Rustic Boowa, a bakery in Tralee that serves up delicious, homemade, organic goods. "Rustic is our style because we are going back to basics, and Boowa is our signature, traditional sweet bun from Poland."
Rustic Boowa started out in Zaneta's and Piotr's home kitchens with the mission of making "100% natural, handmade food from scratch using simple ingredients". Their integrity, perseverance and impeccable customer service have seen them expand beyond their own kitchen to bigger premises which serve up daily treats that please the eye and excite the palate.
Praise be to their grannies for the recipes that the team have now adapted with a modern twist. We're talking apple and thyme bread with black cumin hummus, carrot cake with walnuts and mascarpone, and grilled artichoke, tofu and sun-dried tomato vegan quiche.
Their devotion to using traceable ingredients is only part of this uplifting story. The team are committed to pursuing a zero-waste policy. "We use the coffee grounds in our countertop cookies, the banana skins in our tomato soup, the aquafaba from the chickpeas goes into making our vegan mayo, the stale bread goes into breadcrumbs, and our coffee bags get upcycled into benches."
The bakery's walls are plastered with stories from producers who supply honest ingredients for their food and drinks – from organic flour to Irish loose tea – and the team uses their tasty platform to educate the community on the importance of nutritious ingredients. "We want to feed the nation with food that is good for them, good for the community and good for the environment."
The quartet have created a considered cafe which prioritises good-quality ingredients that support small-scale, local producers, and shown us that by looking to our past, we can find delectable solutions for our foodture.
THE WHY
Because this is just what we do at home and we want other people to experience the pleasure of simple, tasty and nutritious food based on recipes from our grandparents.
THE CHALLENGE
Look at the labels on the food you eat. Try and choose products that are local and that are free from additives and not processed.
THE HOPE
Our vegan products are huge sellers and that gives us hope.
THE RECOMMENDATION
Bread: A Baker's Book of Techniques and Recipes by Jeffrey Hamelman.
BACK
"Never doubt that a small group of thoughtful, committed citizens can change the world; indeed, it's the only thing that ever has." Margaret Mead
Our Partners: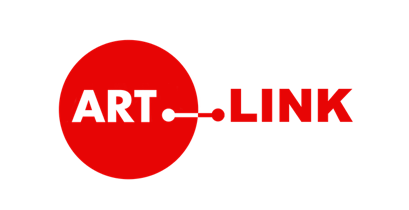 WATCH THIS SPACE FOR OUR SUMMER PROGRAM OF EVENTS COMING TO A COUNTY NEAR YOU.
IF YOU HAVEN'T ALREADY, SIGN UP TO OUR MAILING LIST TO BE THE FIRST TO KNOW.
Our Founders: