Darach Ó Murchú.


Nature & Environmental Educator, In My Element.
Dingle Peninsula, West Kerry.
"I feel alive doing my job and I want to pass that on to other people"
THE STORY
Meet Darach Ó Murchú. Darach was living a tickbox life, the life he was supposed to live. He qualified as an engineer and went to work in Silicon Valley. Despondent and dissatisfied, he gave it all up to move back to his hometown of Dooneen, where he had foraged with his family as a child.
He knew he wanted to work outdoors and became a mountaineer, guiding people through the mountains, teaching them about local history, lore and wildlife. "I pinch myself every time I get paid to go up a hill. You can't beat that." He was encouraged to find a speciality and gravitated towards plants, learning as much as he could about the local flora.
Many years on, he loves the life he has created for himself, and being connected with the sea where his ancestors used to fish and forage. "You have such amazing experiences – you're not looking for them, they just happen to you."
Darach does a lot of work in schools, teaching young people about the land and the sea, running workshops on plant ecology, plant identification, and foraging. Seaweed plays a key role, connecting people with the land and with nature. "The more people know and appreciate, the more they'll look after it."
He has also worked with Transition Towns, a volunteer community organisation that's working to build sustainability from a grassroots level. They have helped reduce the Dingle Food Festival from 350,000 pieces of rubbish generated in 2018 to nearly zero-waste. "It's great to be part of a targeted project that's local and has a big impact."
THE WHY
I did the normal path. I had a career as an engineer. The work was stimulating, I loved the design aspect of it, and the creativity, but it wasn't fulfilling me. I wanted to work outdoors and connect with the land my ancestors used to forage on, and share that knowledge.
THE CHALLENGE
If everything turns to custard, money won't get you out of the hole. But your community will, so we need to learn how to get along and work together.
THE HOPE
Nature's not in a good state of health at the moment, but it can bounce back. It seems like this never-ending well of energy, that nature will just keep going, keep turning out beautiful things. That is my hope, that it's there, that life force.
THE RECOMMENDATION
DOCUMENTARY – Atlantic, directed by Risteard Ó Domhnaill.
To find out more follow Darach on Facebook darach.omurchu
BACK
"Never doubt that a small group of thoughtful, committed citizens can change the world; indeed, it's the only thing that ever has." Margaret Mead
Our Partners: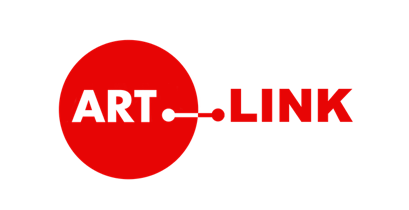 WATCH THIS SPACE FOR OUR SUMMER PROGRAM OF EVENTS COMING TO A COUNTY NEAR YOU.
IF YOU HAVEN'T ALREADY, SIGN UP TO OUR MAILING LIST TO BE THE FIRST TO KNOW.
Our Founders: