Anita McKeown and Rebecca White.


Future Focus 21c.
Cahersiveen, South Kerry.
"The more small, everyday actions that people make, the more it begins to transform the whole system"
THE STORY
Meet Anita and Rebecca, a dynamic duo who have a decade of experience talking to young people about sustainability, climate change and solutions to the world's biggest problems.
Instead of preaching doom and gloom, through Future Focus 21c they create a culture of creativity, "tooling up education for the 21st century". By encouraging critical thinking, they challenge teens and teachers in a solutions-focused way. Their workshops foster imagination, collaboration and communication, as students create online games that show how climate problems can be solved – developing skills that will not only tackle the climate crisis, but help to build happy, meaningful lives.
Future Focus 21c also hosts competitions such as a design sprint, and projects like the storybank, looking at how to make and mend things. Students ask their grandparents questions about what it was like to live in a world before plastic, and learn about a time when products were built to last. They are taught skills such as net-making and butter-churning.
In collaboration with University College Dublin, Future Focus 21c created a programme called Climate Change Engage, which involves working with transition-year students to create online games that address climate change adaptation and mitigation. "The students said that our resources give them hope, because we never leave them stuck on a problem. We always help them believe that they can do something about it."
This innovative and fun approach gives young people the confidence to tackle problems head on. We know that we face unprecedented challenges, and that we will have to adapt our behaviours to solve problems we haven't even encountered yet. By providing young people with transferable skills to help them deal with these issues, Future Focus 21c is giving the next generation hope and the confidence and skills to tackle these problems head on with curiosity, enthusiasm and optimism.
THE WHY
91% of our core cohort were worried about the future – not whether it was good or bad, but whether or not they had one. In five-to-six years, they are going to be our leaders. We need to upskill as quickly as possible, with as much capacity and ability as possible – and hope.
THE CHALLENGE
Think about an action that would support the environment based on what you care about. We need to start putting pressure on our policy-makers to include mindfulness and climate action throughout the curriculum, in every subject.
THE HOPE
Look at all the amazing things that humans have done over the years – all the inventions, discoveries, decisions. There's hope in that.
THE RECOMMENDATION
BOOK – Imagine If by Sir Ken Robinson. PODCAST – Transformative Learning Experiences with Kyle Wagner.
To find out more follow them on Instagram @futurefocus21c or on Twitter - @FutureFocus21c
BACK
"Never doubt that a small group of thoughtful, committed citizens can change the world; indeed, it's the only thing that ever has." Margaret Mead
Our Partners: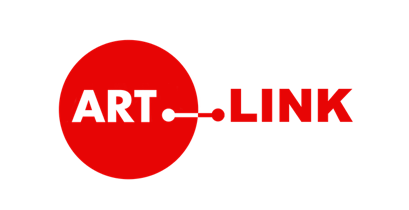 WATCH THIS SPACE FOR OUR SUMMER PROGRAM OF EVENTS COMING TO A COUNTY NEAR YOU.
IF YOU HAVEN'T ALREADY, SIGN UP TO OUR MAILING LIST TO BE THE FIRST TO KNOW.
Our Founders: