Lucy O'Sullivan.


The Old Monastery guest house.
Cahersiveen, Kerry.
"Blame and shame won't get us anywhere. We need to crack on and get to work making positive changes"
THE STORY
Meet Lucy O'Sullivan. Lucy is a climate ambassador, tireless campaigner, cycling enthusiast and furniture designer – and still finds time to run the Old Monastery guest house, a Victorian residence which was formerly home to the Christian Brothers.
After finishing college, Lucy rented the historic building in Cahersiveen, opening the doors to guests in 2017. She runs the guest house on slow-tourism principles, encouraging her guests to create purposeful experiences with the local community and explore the local history and culture. This helps support local trade and cultivates a stronger connection with the surrounding area.
Lucy proudly serves up purely locally sourced food for breakfast and emphasises using environmentally friendly cleaning products, minimising waste and promoting sustainable modes of transport. "Guests can only book for a minimum of three nights, which reduces the laundry, benefits local businesses, and gives time to create a personal connection with the place."
Lucy's love for the local landscape and community is infectious. So much so, I ended up relocating here not long after our interview. Lucy and her dad played a blinder in petitioning for the approval of the local Kerry Greenway – a cycleway that is set to boost tourism through the Kingdom. "There needs to be opportunities for young people to stay and work in rural Ireland if they want to."
There are so many beautiful and inspiring strings to this girl's bow that this short story can't do justice to. Lucy explains how adopting a proactive and positive outlook transformed her from a teenager racked with eco-well to someone who felt she could really make a difference.
She completed a 41-day, 2,400km solo cycle down the Wild Atlantic Way that raised more than £12,000 for Jigsaw, the youth mental health charity, and raised awareness of the Conscious Cup Campaign – a movement to reduce single-use coffee cups going to landfill.
THE WHY
I do think that my endless harping on about the steps that I take to reduce my impact and the impact of the guesthouse, whether it's on Instagram or in person, means that the people around me, and the guests at the guesthouse, will make changes themselves.
THE CHALLENGE
Talk, talk and talk to everyone and anyone around you. Talk about the climate crisis, talk about what you're doing about it, or talk about the fact that you don't know what to do about it. These are the conversations we need to be having in every community throughout the country.
THE HOPE
People being proactive and the many projects underway around the world which are making huge strides to combat the climate and biodiversity crisis give me hope.
THE RECOMMENDATION
BOOK – A Life on Our Planet by David Attenborough. PODCAST – Mother of Invention by Mary Robinson and Maeve Higgins.
To book a room in the monastery or to find out more about what Lucy is up too follow her on Instagram @theoldmonasterycahersiveen
BACK
"Never doubt that a small group of thoughtful, committed citizens can change the world; indeed, it's the only thing that ever has." Margaret Mead
Our Partners: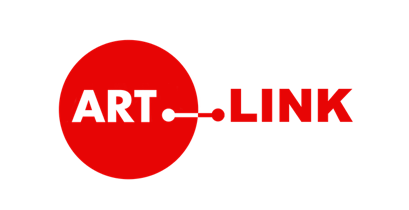 WATCH THIS SPACE FOR OUR SUMMER PROGRAM OF EVENTS COMING TO A COUNTY NEAR YOU.
IF YOU HAVEN'T ALREADY, SIGN UP TO OUR MAILING LIST TO BE THE FIRST TO KNOW.
Our Founders: